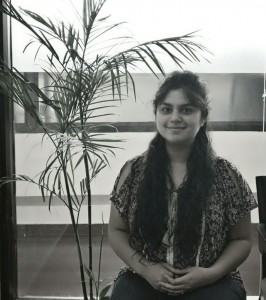 Prathma Sharma works as a Consultant Psychologist at The Mind Research Foundation in Chandigarh. Ms. Prathma Sharma has a Master's in Applied Psychology with specialisation in Clinical Psychology from Tata Institute of Social Sciences, Mumbai.
Ms Prathma's interests lie in the areas of clinical research and psychotherapy. She mainly follows an eclectic approach in therapy. Her major areas of expertise are Mindfulness based Cognitive Behavioural Therapy, Positive Psychology, and Narrative Therapy.
She has an experience in working with people from various age groups, suffering from different mental health issues like anxiety, depression, schizophrenia, bipolar disorder, personality issues, obsessive compulsive disorder etc.
In her previous experiences she has interned at Psychiatry department, Sion Hospital, in Mumbai; where her main responsibilities were clinical interviewing, providing psychotherapy to clients, conducting psychological assessments and running various support groups for patients and caregivers.
She has also worked as an intern in Manas Foundation, New Delhi; where she mainly conducted seminars and workshops on social issues, with inmates of Nirmal Chhaya Complex, Tihar Jail. In 2016, she interned at Apnalaya, an NGO in Mumbai. Here, Ms Prathma served as a child psychologist. Her primary roles were planning and implementing an activity manual in the creche run by the NGO, conducting mental health awareness sessions with the parents and teachers of the children and developing support groups for the employees of the organization.
Ms Prathma has strong beliefs in the principles of positive psychology and mindfulness. Through her learning and passion, she endeavours to work for the cause of improving mental health of people.