Challenge yourself for a SmokeFree 2 MonthsToll Free: 1800-3000-9676
The Quit Smoking Challenge is a 2 Months Challenge, which allows people to Quit Smoking for a period of 2 months. Any smoker can take this challenge individually or with 1-10 team members. The Team Members may or may not be smokers. The Goal of the Quit Smoking Challenge is to help people understand their smoking habit and use the support of other participants in their Quitting journey. The challenge completes after the 2 month period, the smokers have an option to keep themselves Smokefree post that time or may start Smoking and take the Challenge again at their wish.
Enter Details >> Get Verification Call >> Pay Online >> Start your Smoke Free Journey
Confirm ENROLMENT NOW
[si-contact-form form='32']
Challenge Options
 
Assisted Challenge
Team Eligibility
Min. 1 Smoker
Duration
1+2 months
Assistance Level
SMS Service+ 3 Therapy Sessions+ Stone Kit+ Group & Private Team Chat
Team Size
1-11
Open Group Chat
✔
Private Group Chat
✔
Stone Kit
✔
SMS Service
✔
Conference Calls
0-3
(as per Team Choice)
Therapist Chat
✔
Tele Therapy Sessions
3 Sessions
(20 mins. each)
Success Rate*
25-35%
Cost per Team Member
Rs. 1,999/-
Enroll Now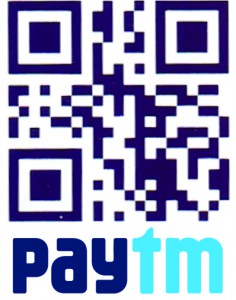 Bank Details
Beneficiary Name : The Mind Research Foundation
Account no.: 1332135000001201
Account type: Current Account
Ifsc code: KVBL0001332
Bank name: Karur Vyasa Bank
Branch: Indiranagar Branch, Bangalore
*Success Rate is defined as the percentage of people who are able to complete the challenge i.e. Quit Smoking for a period of more than 2 months. The percentage is based on general statistical average research data, may vary from individual to individual.
Frequently Asked Questions
What is the Challenge?
Marcharse Quit Smoking Challenge is an initiative of The Mind Research Foundation in India (A Franchise of Marcharse, Washington, USA) for assisting and guiding people in the process of their journey and quest to Quit. The challenge starts with a 1 month Quitting Program based upon the users selection. The standard program involves support given by a therapist, SMS, group therapy chat and a Quit Kit. Post the 1 month period of training/ support the Smoker needs to Quit for a period of 2 months. Upon successful completion of 2 months by not smoking for that period, the smoker is entitled to join the "Ex Club" meant for smokers who successfully complete the challenge. Each successful "Ex Club" member is entered in a lucky draw to win the on going draw prize, currently Iphone 7.
How does it work?
A smoker or a group of smokers/ non-smokers (friends or family) enroll in the challenge as a team and are supported by our team during the challenge period. The goal of the challenge is to get them a smoke free life. During the challenge period teams are given and informed scientific ways of quitting. These methods include exercises, tools and information that help them understand their journey to quit. The team size can vary between 1-10 people with a minimum of 1 smoker in each team.
Why should a Smoker take the Challenge?
Every time smokers take a challenge, they create a state of awareness within themselves and their team about their smoking habit. This allows them to handle their dependence on Cigarettes better and at the same time increase their chances of quitting smoking forever.
When does the Challenge start?
The start date of the challenge is dependent on the team, whenever the team is ready they can start the challenge. The team Captain needs to inform the therapist to schedule the activities after discussing with the team. Individual participants need to plan the challenge schedule with their therapist. The Challenge is an ongoing activity and any team can enter the challenge at any time of the year after completing their registration.
How many times can a team take a challenge?
There are no limits on the number of times a team can take a challenge. The maximum number of times an individual or set of individuals can take the challenge is limited to 4 per year. One individual can be part of as many teams as they wish and need to take a new registration for each team.
Can a non-smoker or ex-smoker participate in the challenge?
Yes, anyone above the age of 18 can participate in the challenge by registering online or with a partner Doctor or Retailer. Generally non-smokers or ex-smokers are friends and family who take up a challenge with their loved ones and support them in their journey to become smoke free.
How much do I pay to register for the Challenge?
The power assisted package starts with Rs. 1,999/- which includes SMS, Group Chat, Quit Kit and 3 telephonic sessions (20 mins. each) with a Therapist. You can get more package details online or ask your Doctor/ retailer.
What do I need to do after I pay to a retailer or online?
Once you complete the payment online or with your retailer, we shall contact you to confirm your details. If you do not receive a call from us within 48 hours of making payment then please call (+91-80-9590-1369) or email us (marcharse@themindresearchfoundation.org).
What is the Challenge Kit?
The Quit Smoking Challenge kit comes along with the Challenge enrolment fees of Rs. 1,999/-. The Kit includes various Psychological tools and exercises that help you to become more aware of your Smoking habit and facilitate your journey to be Smoke free for 2 months. An image of the kit is shown below: