A Mindfulness Based Enrichment Programme was conducted by The Mind Research Foundation Team in Bangalore for The Senior Citizen Club, Defence Colony. The astute audience constituted of retired Senior Management members of various Global MNC's, Administrative Service officers, Army generals, Doctors and such like people.
The main theme of this programme was to make the audience Embrace Active Ageing which includes nodes such as: Connect, Be active, Take notice, Keep Learning, and Give as identified by New Economics Foundation with the help of Mindfulness.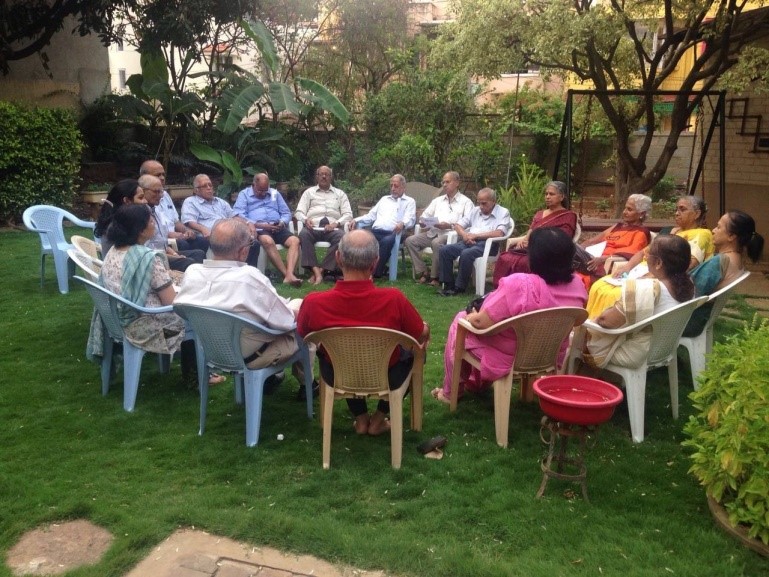 The Programme began with a story recital through which Mindfulness was introduced and its basics were discussed. This was followed by debunking the myths around Mindfulness and helping the audience connect with it without any pre-conceived notions.
Exercises were conducted like "Curiosity of the Mind" which opened the doors to a new way of thinking and observing the nuances in life. The participants also actively discussed the differences and overlap between the Eastern and Western School of Mindfulness.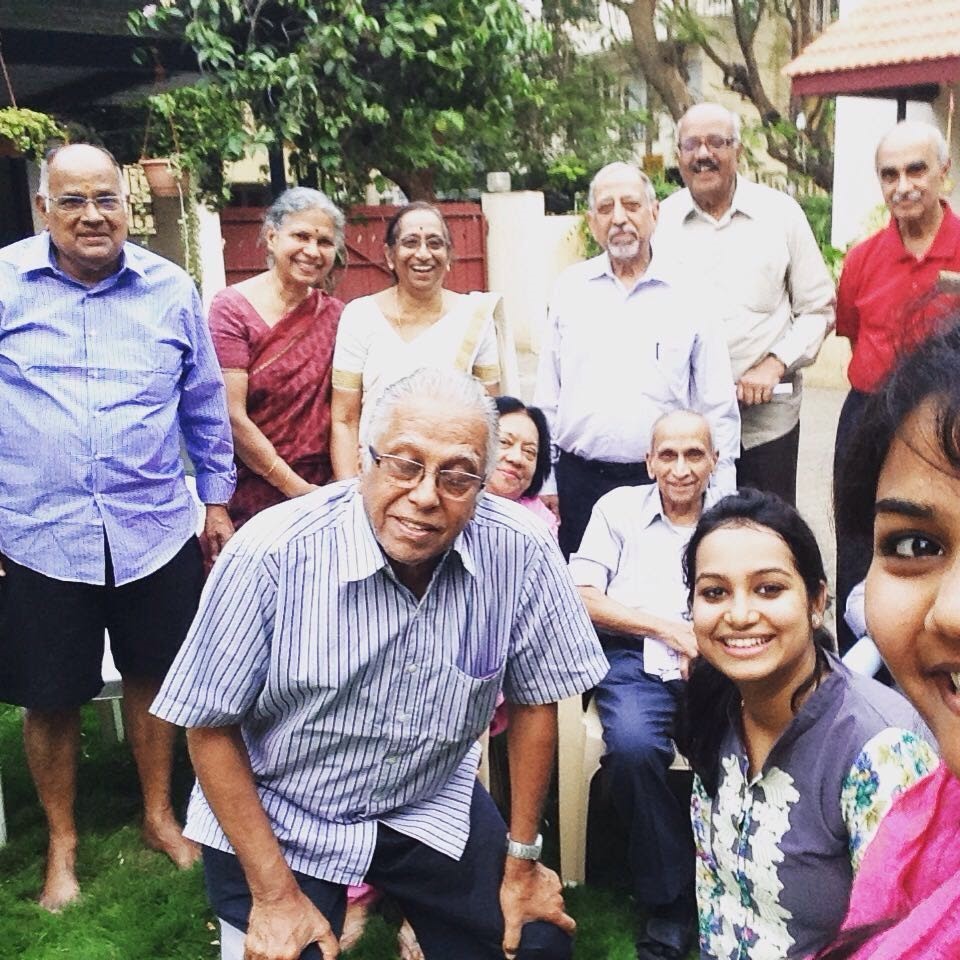 Lastly, an important discussion happened on either being "Mindful or Mind-full" which basically dealt with "to be just in the moment" rather than thinking of the past and forgoing what on has in the present. The participants were shown the repercussions of their choices to be either mindful or mind-full with the help of different examples.
There is growing interest in the potential benefits of mindfulness practices in terms of counteracting some of the cognitive effects associated with aging. Pursuing this question, MRF aims to investigate the influence of mindfulness training on executive control and emotion regulation in older adults, by means of studying behavioural, electrophysiological, social and emotional changes .
The overall feedback was overwhelming which was evident through the active participation, enthusiasm and vigour of the audience. This further makes us feel that there is ample scope and need for awareness on such topics especially for our senior citizens so they could continue to live a life with dignity and contentment!!