One of the most leading psychological problems in the present day is depression. With the gradual increase in the prevalence rate, depression among children and adolescents stand as one of the major concerns in the present day world. Currently, close to 8% of youth suffers from clinical depression. At times, it also has serious consequences when the cases are more extreme.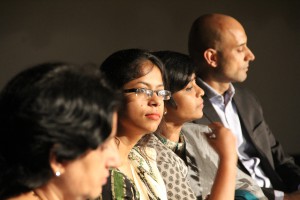 With an alarming prevalence rate, it seems essential to make children as well the caregivers aware of the early signs of depression, so that intervention becomes much easier.
Keeping the present day concerns in mind, the Psychology Assocation of Jyoti Nivas College organized a conference, "Youth and Dysphoria: Challenges of Depression in Everyday Life" on 17th January, 2017. The main objectives of were:
To understand the nature of clinical depression

Enable youth to introspect their predominant moods

To get an insight into practical approaches

Reduce the incidents and attempts of suicide.
Ms Srijita Gupta, Clinical Psychologist, on behalf of The Mind Research Foundation was invited to present in the panel discussion along with Psychiatrist, Dr Shyam Bhatt and Journalist, Ms Juliana Lazarus, which was moderated by Dr Sudha Bhogle.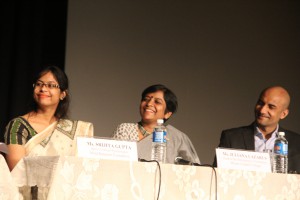 Following the presentations, questions on the role of self- help groups, effectiveness of the media and such other topics were brought about by the audience, which were addressed by the panelists.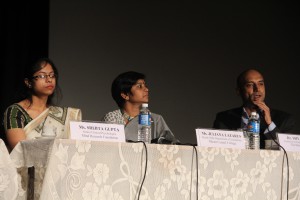 Dr. Shyam Bhatt presented on the importance of work balance and lifestyle in depression. Ms Juliana Lazarus gave a brief idea about the role of media in depression, along with some case studies, which were quiet interesting. Ms Srijita Gupta discussed about the role of therapeutic measures and interventions in management of depression, highlighting on the role of cognitive behavior therapy and how mindfulness based techniques can be effectively used.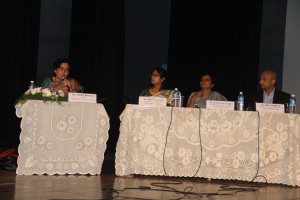 Insights
Awareness of the early signs of depression.

Importance of early detection.

Normalizing Depression as a problem/ issue.

Role of psychologists and psychiatrists.

Insight into the problem

Insight into management and therapy.

Positive as well as the negative influence of the media.