Anger Management Group Membership
Becoming an Anger Management Group member of The Mind Research Foundation puts you in excellent company with experts who understand Anger and Anger Management more than anyone else. The membership helps you to understand more about your self and the real reasons of your anger. It helps you get more alternatives to resolve your anger issues on a regular basis.
The Mind Research Foundation 1 year Anger Management Group Membership has the following benefits:
1. Get regular updates on ways to manage and divert your Anger.
2. Be a part of Anger Management Seminars and Anger Management Group Discussions held online to understand more about anger problems and how to mange the same.
3. Get invited to Events, Voluntary Assignments, Anger Management Group Discussions and be eligible to participate.
4. Get introduced to other people who share similar problems and have an opportunity to discuss and share your thoughts anonymously.
5. Become a part of more than 10,000 people who trust and support us in our efforts.
Group Membership Fees: Rs. 499/- 
Validity: 1 year
[si-contact-form form='38']

Till the time you get started with your membership use the following:

HOW CAN I CONTROL MY ANGER?
There is a strong anecdote around two Buddhist friars who met each other many years in the wake of being discharged from jail where they had been tormented. The first asks, "Have you excused our captors?" The second one answers, "I will never pardon them! Never!" The first says, "Well, I figure despite everything they still have you in jail, don't they?" This story distinctively shows the oppression of anger.
Anger: An emotion characterized by antagonism toward someone or something you feel has deliberately done you wrong. Think about it: when was the last time you were angry? Do you remember the reason? Do you remember who the person was?
Let's understand it better by going through the case study:
Ms. P is a young 23 year old working woman and is currently living with her parents and a younger sister. Her present problems include anger outbursts, picking fights with the members of her family and boyfriend, domineering and intimidating to the extent that her own family and colleagues are afraid to talk to her. This further leads to her feeling lonely and socially incompatible.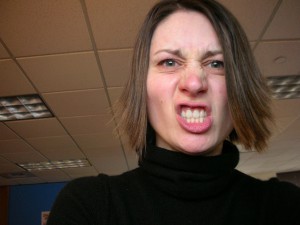 She has been feeling cranky, irritable and moody for the last many months that has resulted in less interaction with her family, colleagues and boyfriend. Besides feeling the stress of 'not good enough' at her work place, she has been facing the pressures of her father's sickness (he, being a heart patient), imbalance and misunderstanding in her Parents' relationship and not being able to maintain a close relation with her younger sister as she was frightened to 'disturb' her etc. Moreover, the continuous nagging by her family to get married soon has added another pressure to her existing list of her problems.
Her anger outbursts crossed all possible extremes when she slapped her boyfriend who was trying to pacify her when she was ranting out how disappointed and unappreciated she felt regarding her work life. However, this incident was the turning point as she not only felt embarrassed of herself but also acknowledged the problem and decided to take some professional help.
Then she was put under therapy where initially, she was reluctant to open up and talk about her issues in detail but after a few interactive sessions, she gained the confidence to discuss all her inhibitions like, her sudden weight gain; disappointment with her career growth; discomfort in being rushed into 'making adjustments in marriage', felt entangled between her parents' ideologies, to name a few.
She started showing remarkable changes within weeks after the counsellor guided her to prioritize the areas she wished to address to, followed by teaching her healthy relaxation techniques to release her pent up anger and coaxing her to take some time out for herself only.
Anger, being the main problematic area was dealt with by making her analyse the ways in which it has and could have harmed her and the others around her as well. She started expressing her anger in a healthy manner and felt more calm, composed and less irritable.
At present, she feels happy with herself and makes conscious efforts to put energy into exhibiting emotionally peaceful behaviour.
Anger is nothing but a camouflage taken by an unfulfilled need which you desperately wanted in your life.
How to manage your anger?
If you feel that your level of being angry is increasing day by day and you cannot seem to let go of the habit, here are some easy ways to manage your anger using Mindfulness:
STEP 1: FEEL THE ANGER SIMMERING
Feel the rage stirring inside your body, the anger consuming you.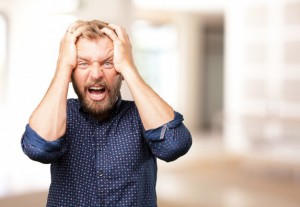 Then focus on your breathing pattern. Focussing on it, will make you mindful of the emotions and sensations that you are going through and would further help in relaxing you.
STEP 2: LET IT OUT
Anger is an emotional energy that has been trapped inside of you. It is advised to let out this energy through hands, feet and voice. Write, dance, sing, move around etc. are the effective ways in which you would not bottle up your feelings and the toxicity of anger is removed and spilled over to other areas of your life.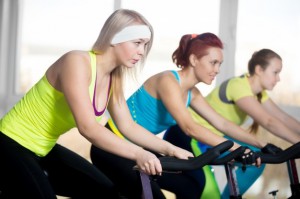 STEP 3: SHARE IT
Sharing what you feel works in case of any emotion. When angry, you tend to be less rational and more emotional.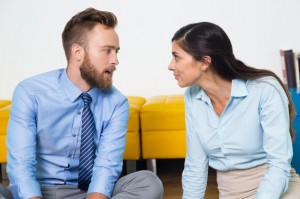 Talking to someone does not only help you in letting go of the anger but also gives you a rational side to it. It makes you see things clearly and vividly.
STEP 4 CREATE A 'LET-GO' CEREMONY
This step looks for physical ways in which you could let go of that memory, wound, pain or the memory that is causing you to be angry. Be creative in choosing the activity. It should be something that would energies your inner child as well as makes you let go of that anger.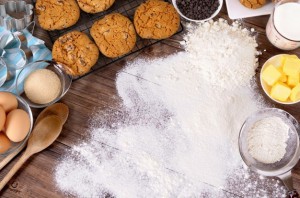 Be Mindful that is, be in the moment while performing the activity. Like for example, cook or bake. While baking, concentrate on what you are doing and also, how relaxed you are at the current moment.
About the Foundation
The Mind Research Foundation was established with a commitment to create a positive impact in the society by directing people towards recognising the importance of Behavioural Health, normalizing conversations and facilitating de-stigmatization of Behavioural Health. Our endeavour is to encourage those living with Behavioural health conditions to get the help they need, and ensure those who need help or are vulnerable have access to excellent support, acceptance, and resources they deserve."
The Mind Research Foundation has established itself as a Leader in evidence-based behavioural health treatments. The organization has also progressively made its mark in the Global Behavioural Healthcare space by focusing on filling the gap between Neuroscience, Positive Psychology and Healthcare and unyielding dedication towards research, discovery, application and advancement of clinical solutions for the prevention, diagnosis and treatment of a multitude of psychological and psychosomatic ailments.
The MRF Team feels passionately about the limitless potential of the brain ; and has seen first-hand the positive impact of "thought centric" approach towards thought care interventions. Embarking on the journey of exploring neuroscience, positive psychology, mindful awareness training and it's impact physically and emotionally on human beings with a special emphasis on children, led the founder's on a larger quest, that is " to improve the overall state of well-being of people be it in personal or work settings"
The Mind Research Foundation Team provides clinical excellence and support to individuals who require interventions for a wide spectrum of Behavioural health conditions that affect thinking, behaviour human interactions and much more. Each client at our center receives an up-close-and-personal, thorough assessment by our highly qualified and capable consultants, ensuring diagnostic accuracy through psychological evaluation, Behavioural work-up and clinical observation. Our clinical team is made up of compassionate, highly experienced professionals trained in a wide variety of therapeutic modalities and approaches employing them to all meet the needs of each individual client. The MRF Team always aims at going above and beyond to give our clients the best possible opportunity to transform their lives and heal inside out!