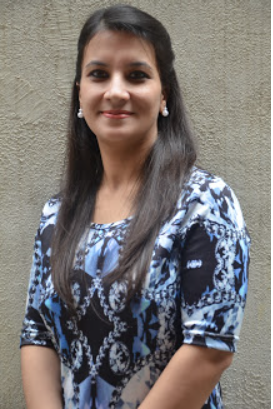 Dr. Vishwakirti Bhan Chhabra (Ph.D. in Management)
President and Co-Founder at MRF
Focus: spearheads delivery, operations, next practices, and research collaborations.
Qualifications and Credentials:
Ph.D. in Management focusing on entrepreneurship development
MBA in Human Resource Management from University Business School, Punjab University.
Gold medalist in Computer Applications from Punjab University.
Degree in Human Resource Management from the Swinburne University of Technology, Melbourne.
Post a decade-long stint and a highly successful blend of professional experience both in India and abroad working with organizations like Quark Inc., Trident Industries, Noted Careers – Australia, TCIS – Asian International College, Singapore, and the Government of India; it was her inner calling to leave a lasting impact on people's lives and therefore formed MRF. She brought about the vision of transforming lives through evidence-based, neuroscience cognitive interventions. She brings to the table her experience of having worked with leadership teams in diverse cultures and contexts and never ceases to be struck by the universality of issues and their related causes
Her past work also gives her a deep sense of what people can actually accomplish and embarked on this journey to explore, create, challenge, and most importantly transform people's lives.
Read more

: DR. VISHWAKIRTI BHAN CHHABRA
"Forming the Mind Research Foundation seems to be a Universe driven purpose and a task that we were meant to take on in our hands. So, using our growing understanding of the human brain we set out to create innovative and structured interventions to foster happier and more resilient people by not only promoting better learning and well-being but by 'giving people life tools that will remain with them forever.' Starting out and operating out of one's comfort zone with innumerable everyday challenges is not easy but as you go along and see the impact that your effort can make on people's lives. The taste is for you to savor, engage and feel empowered with! Always understand that we have an opportunity to create change in the lives of others. This is a gift handed down for thousands of years that we should not take lightly!!"
~Dr. Vishwakirti.