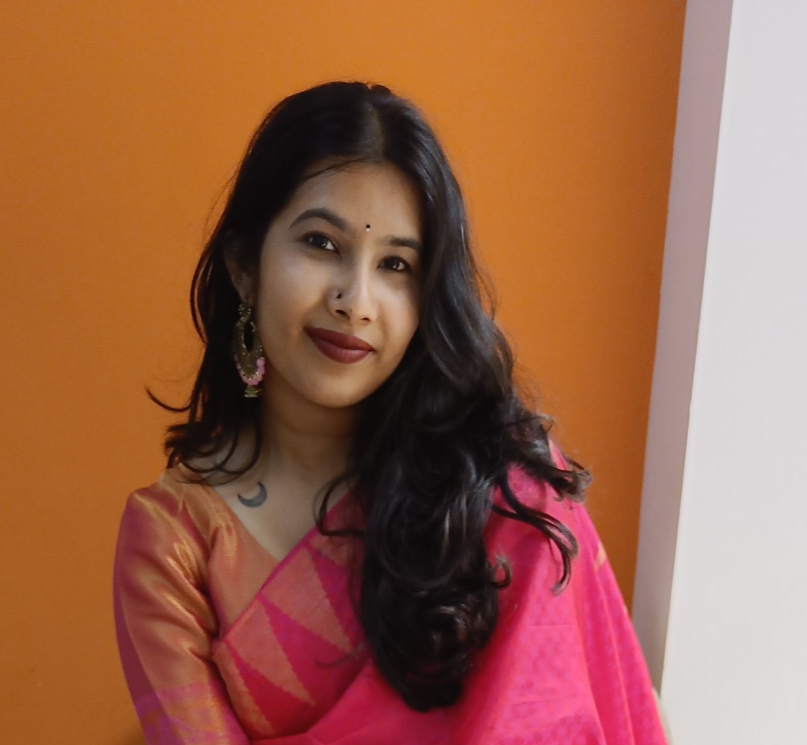 Shruthi Ramesh (MSc Psychology)
Counselling Psychologist
Languages known: English, Tamil, and Kannada.
Focus: anxiety, depression, burnout, self-esteem, stress, body-image issues, interpersonal issues, marital and relationship concerns, personality concerns, addiction, trauma and abuse, emotional dysregulation, distress intolerance, lack of motivation, etc.
Works with: individuals of all ages, couples, and families.
Years of experience: 2 years
With a specialization in Clinical Psychology from Kristu Jayanti College, Bangalore, Shruthi Ramesh uses techniques from Cognitive Behavioral Therapy, Acceptance and Commitment Therapy, Dialectical Behavioral Therapy, Mindfulness-Based Therapy, and other similar Behavioural Therapies.
She works with a trauma-informed approach and strongly believes that mental health plays a very important role in the balance of the overall health of any individual. She helps clients navigate their past to figure out the origins of maladaptive behavior and uses behavioral approaches to help them. She also gives importance to psychoeducating clients about their presenting concerns, the therapy process, and generally increasing their awareness about mental health and their sense of self.
It's also important for her to advocate for mental health, by speaking about mental health and mental health concerns openly to her clients as well as the general public.
According to her, mental health care is an ongoing process, and each individual is responsible for their mental health and feels empowered in their holistic growth.